Welcome to Ponds Northwest, Bury!
Here at Ponds Northwest, we are specialists in both the design and construction of Koi ponds and filtration systems. We will design and create your complete dream pond system, tailor made to your requirements and to meet your budget.
We can install the very best pond filtration systems available, which keep both the Koi and the water quality at optimum levels, using only products from well-respected suppliers…. Or we offer alternative systems for lower budgets.
We have over thirty years' experience between us; so whatever your vision is, we can create it. We also offer a design service if you are unsure of exactly what you would like. If you need a little inspiration, then visit our gallery. Our gallery demonstrates that we can design and construct ponds of any shape or size. We have experience constructing lakes, natural waterways, water features, waterfalls, streams and can even construct natural swimming ponds; all to your specifications.
We offer contemporary ponds, either ground level or raised, or full ecosystem natural ponds. In short, we can transform your outside space into the breath-taking retreat you desire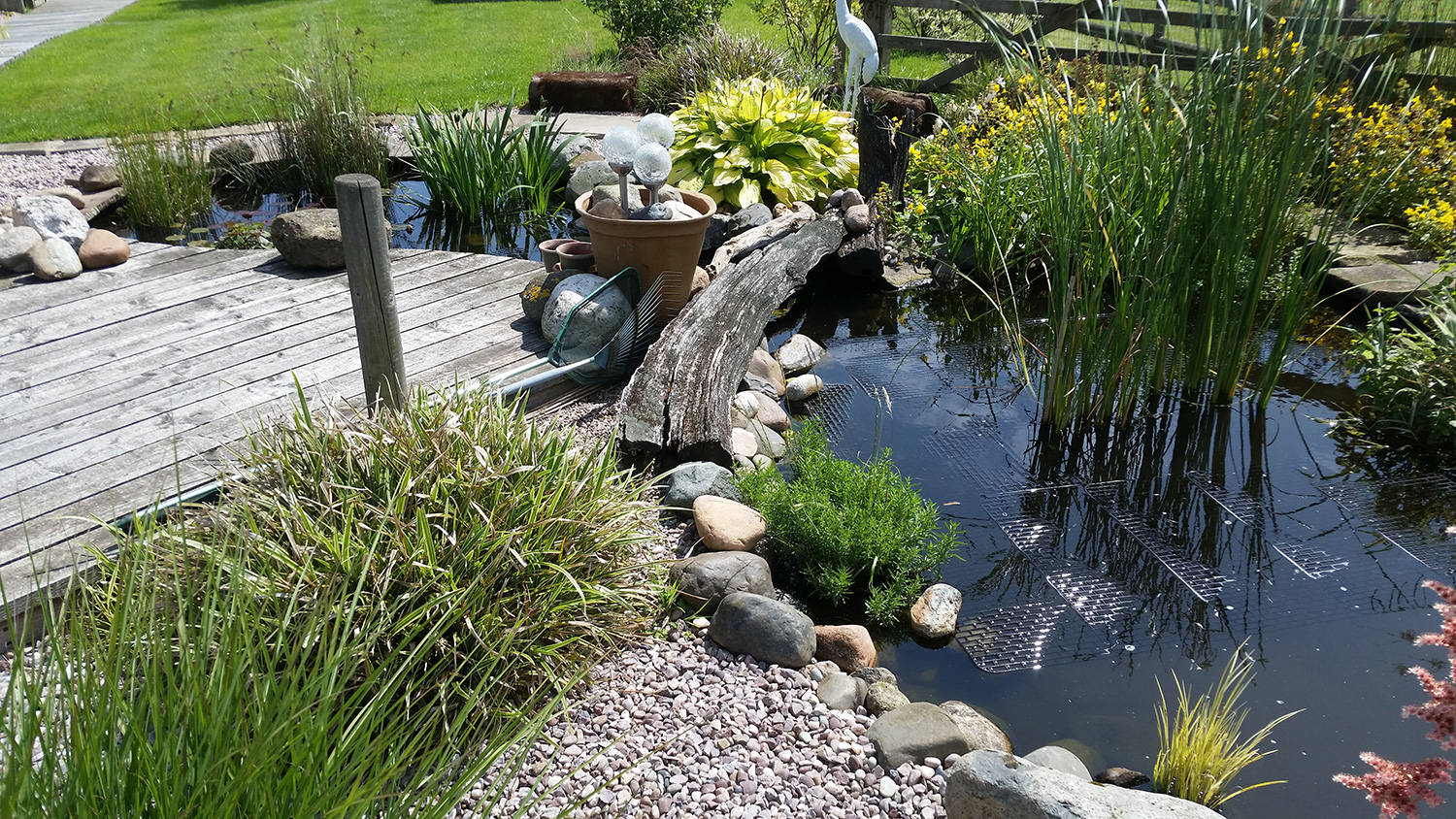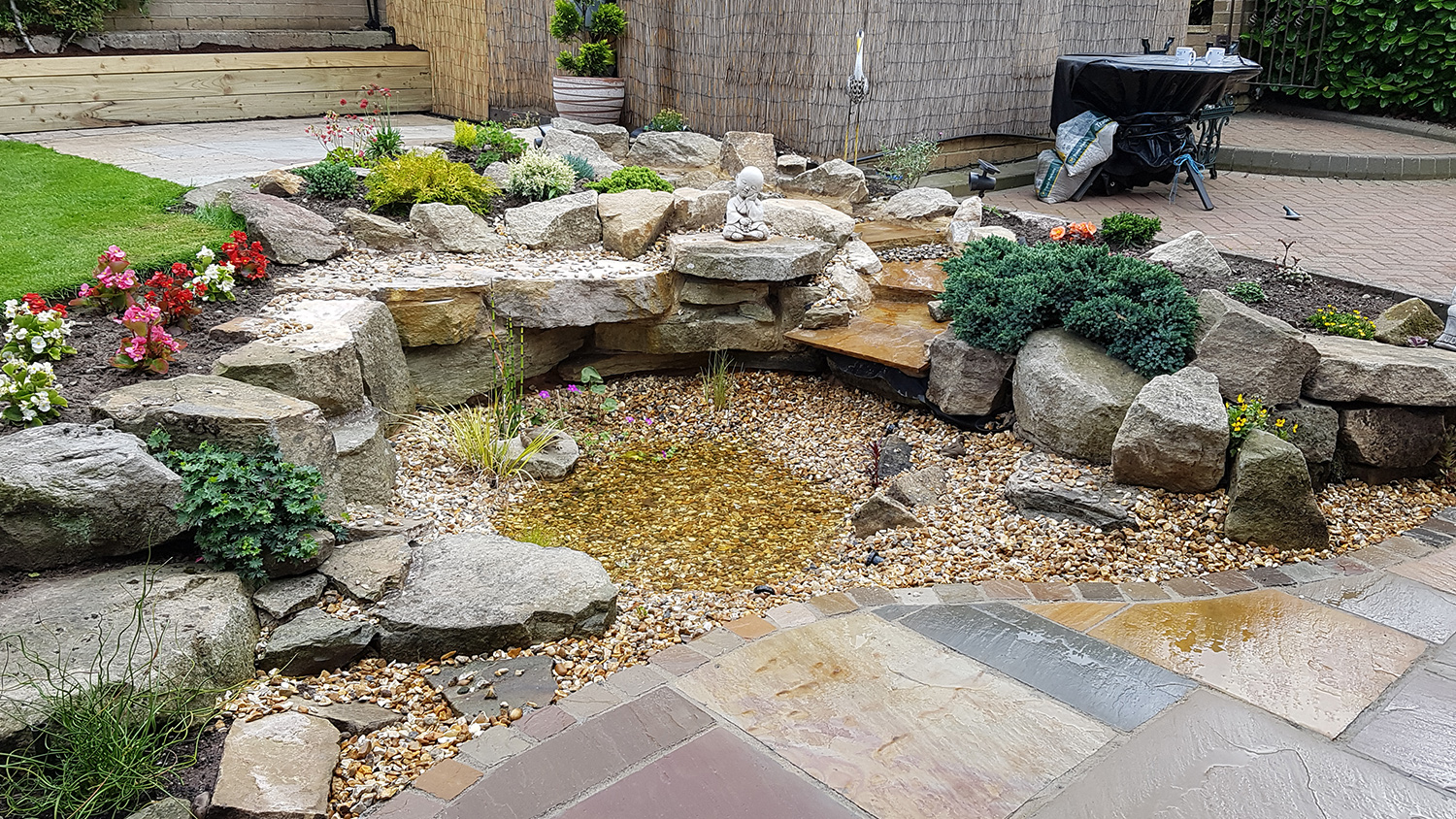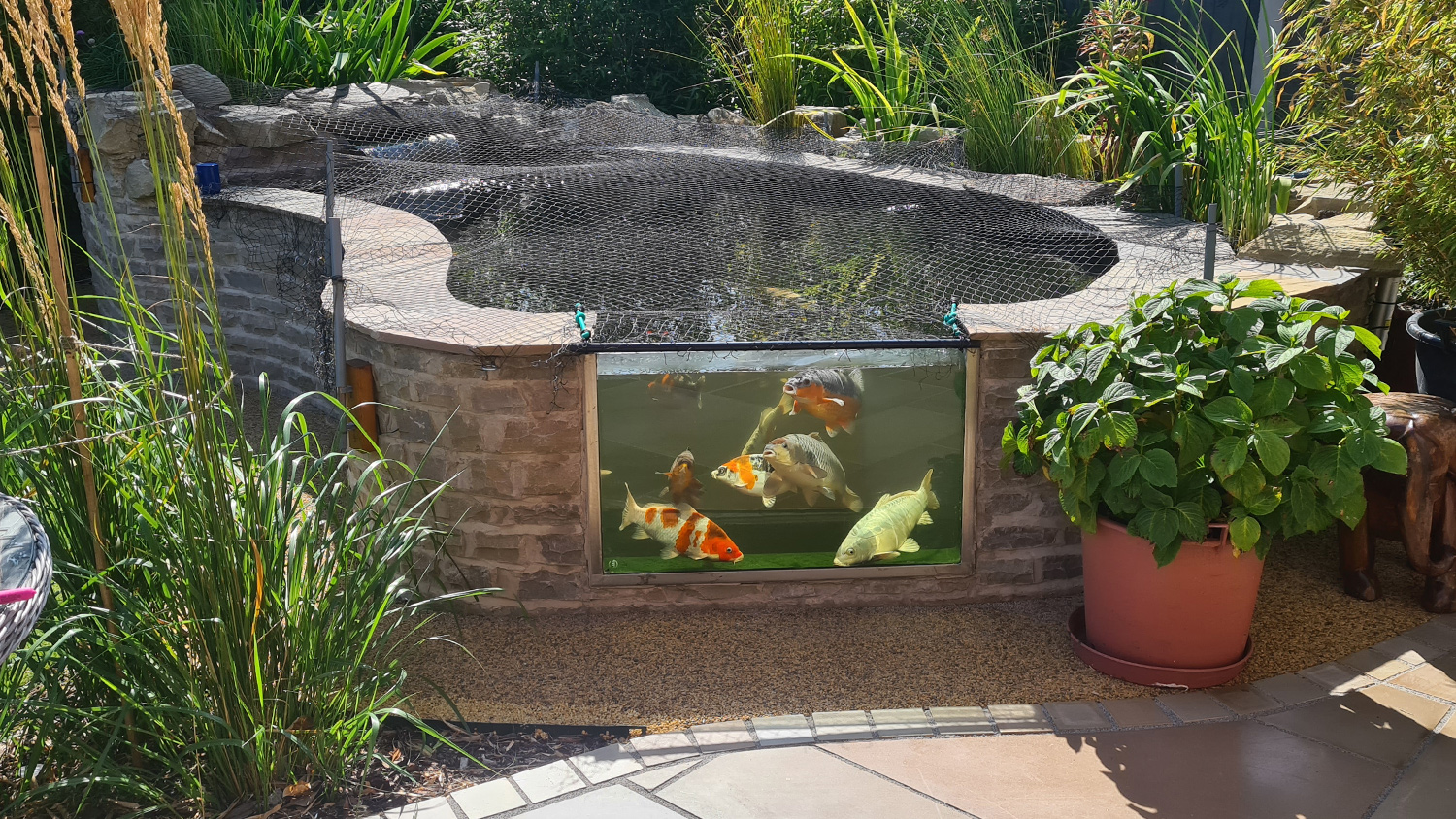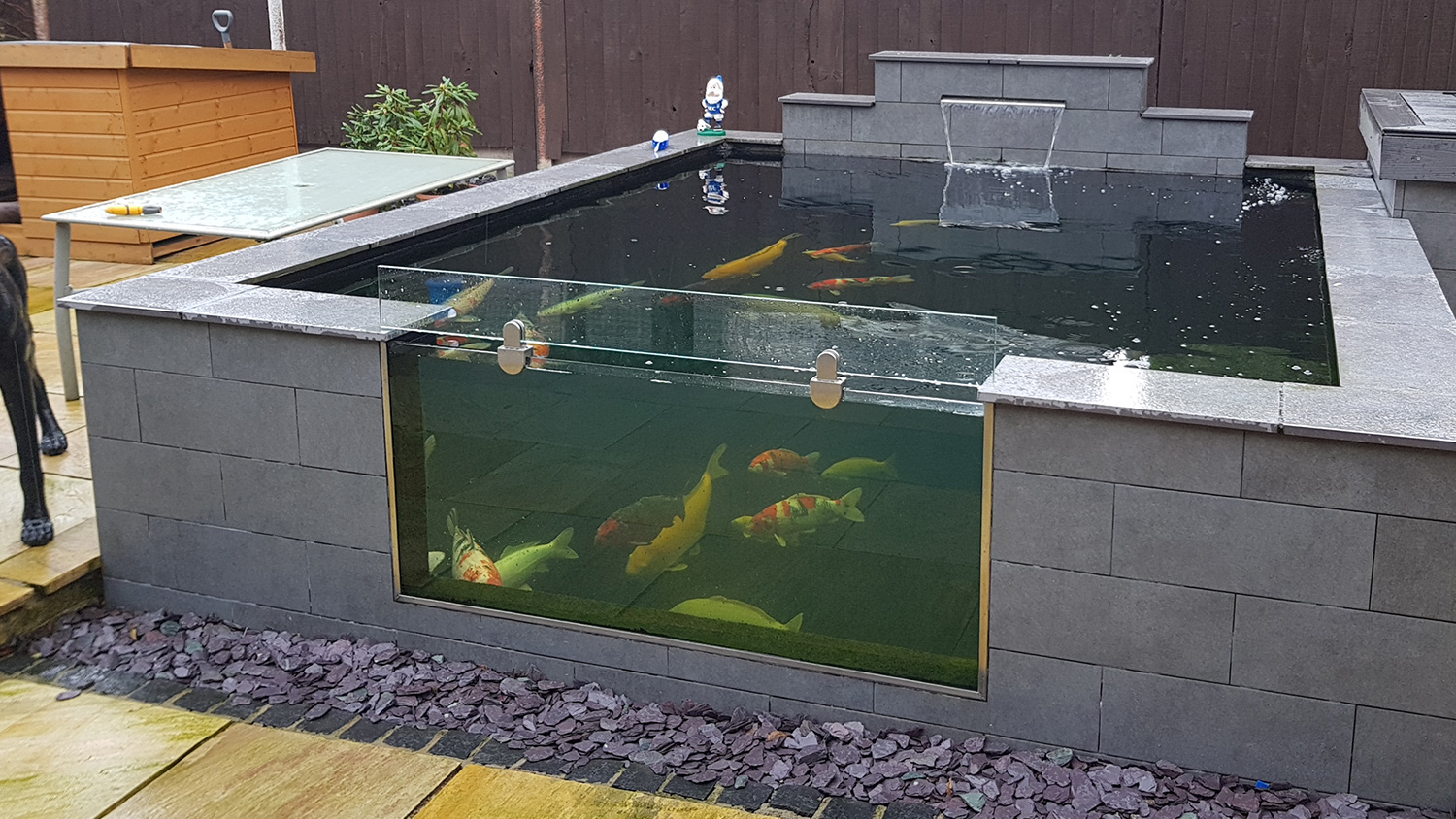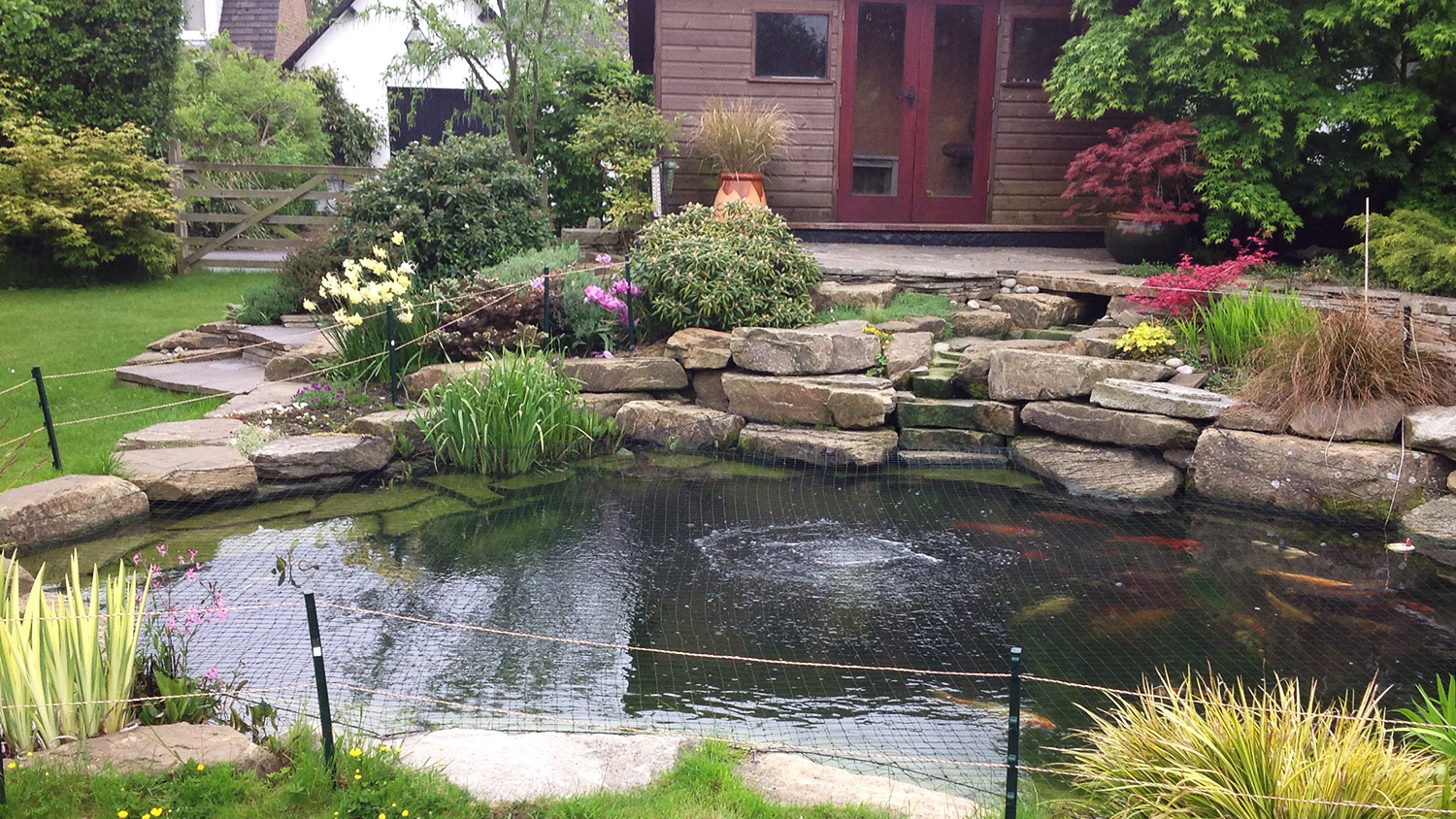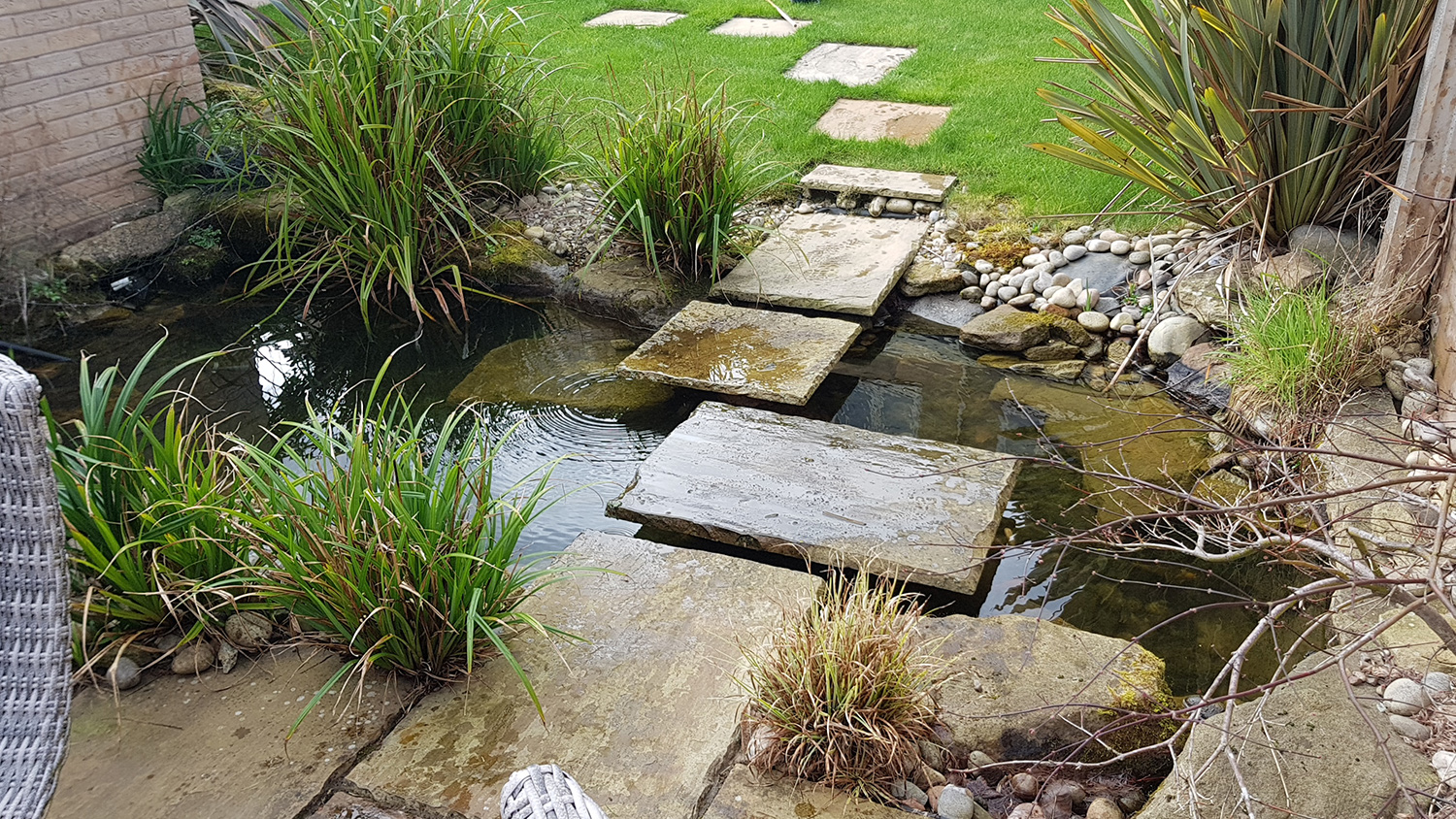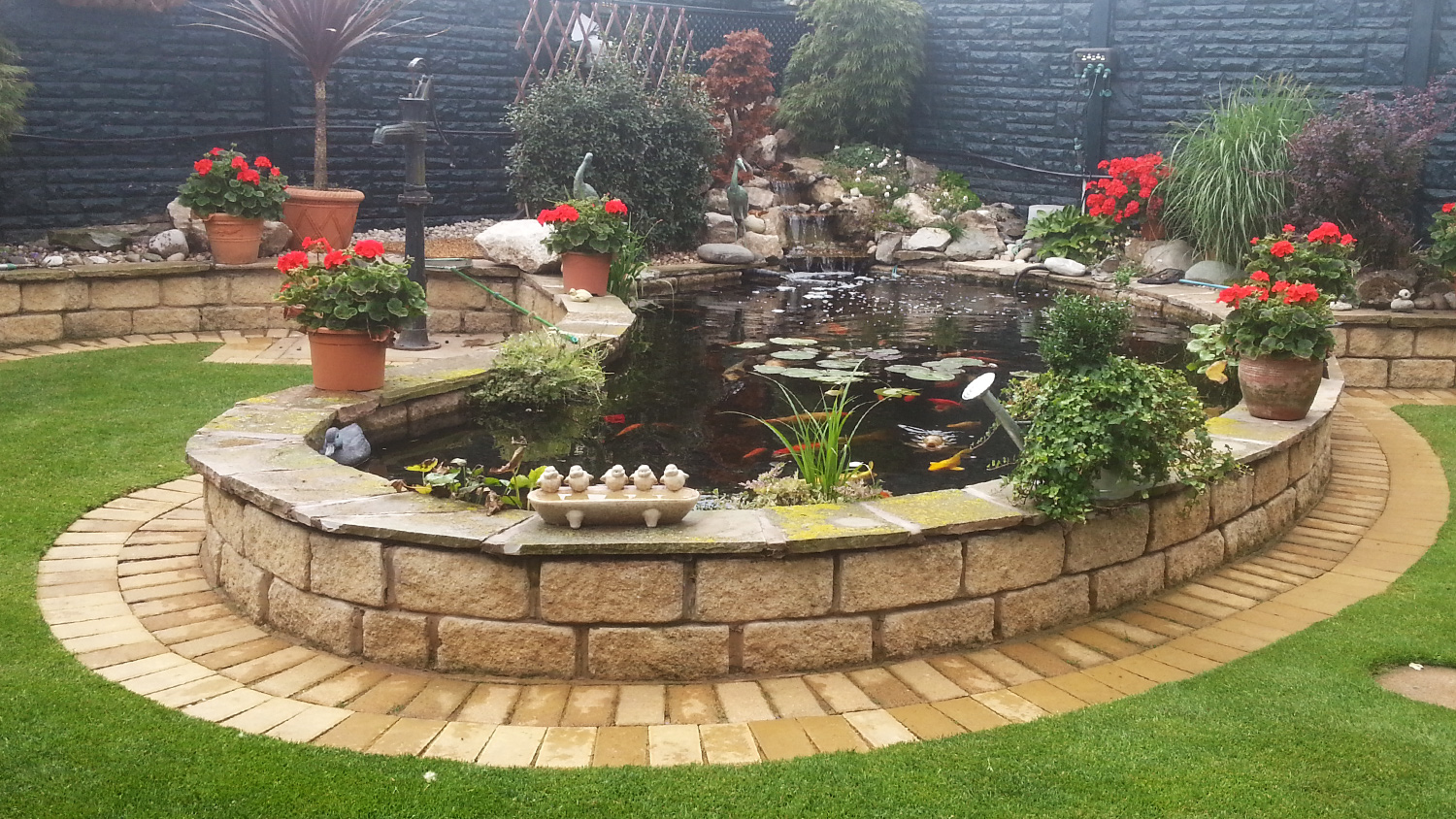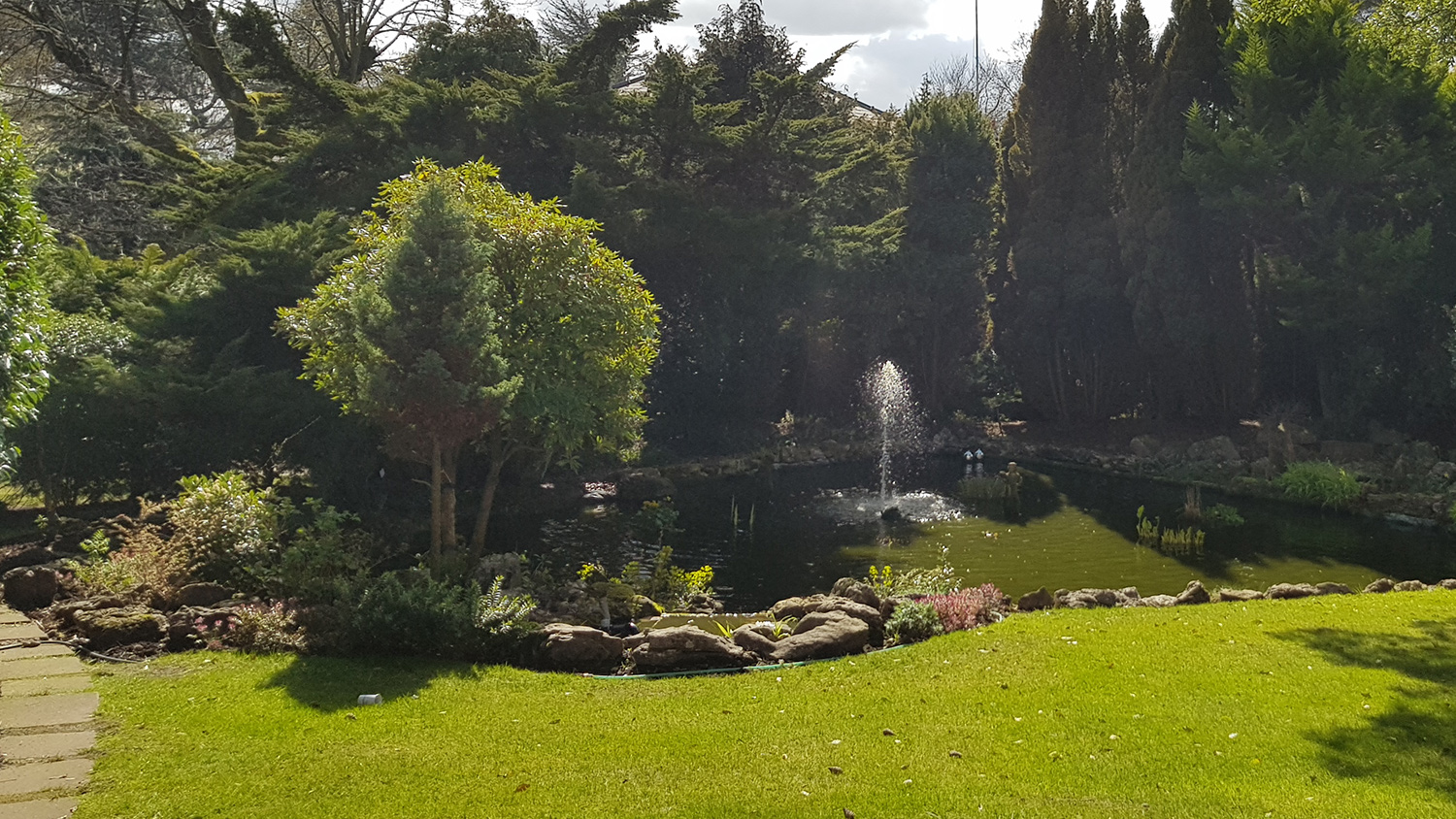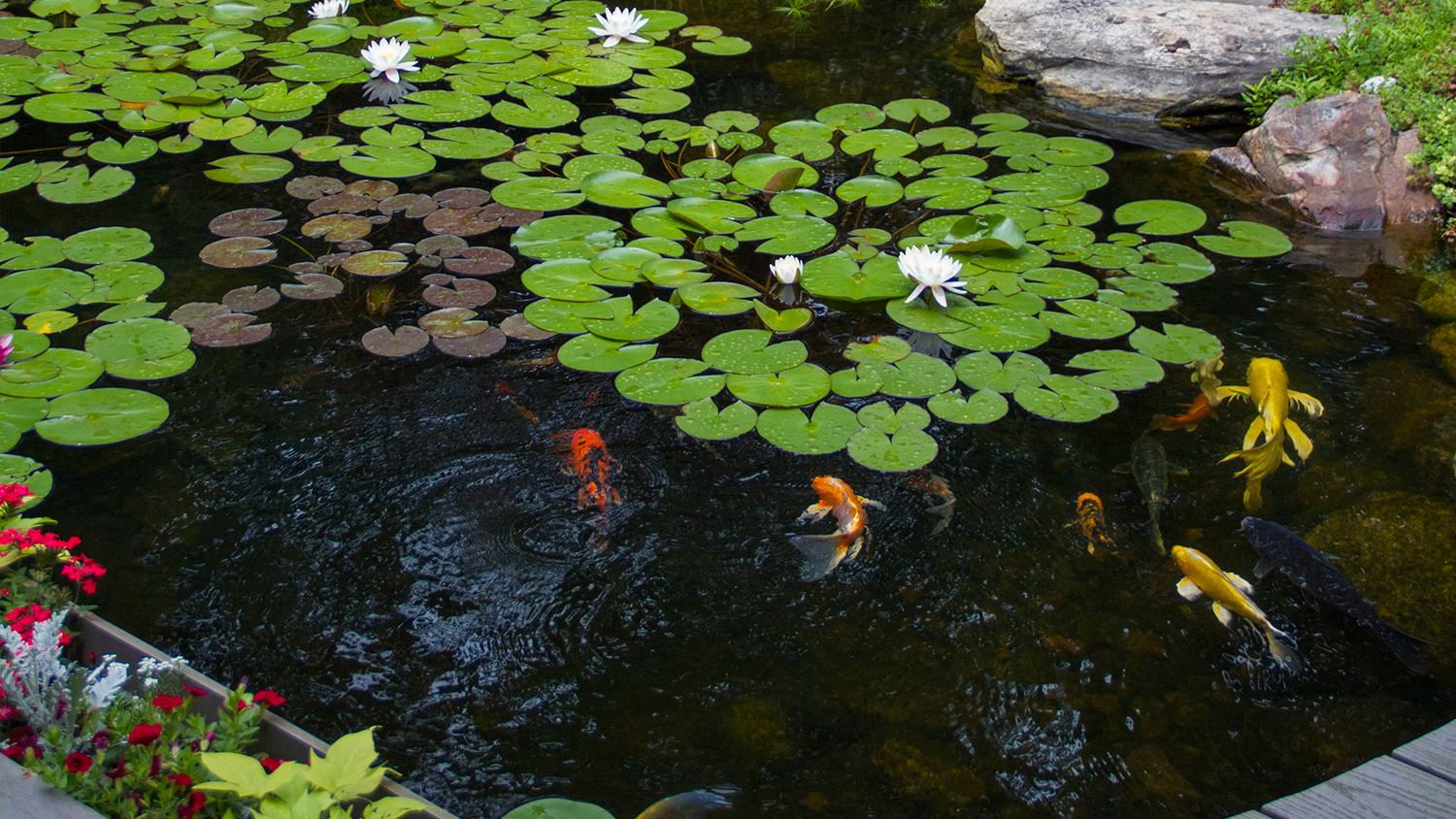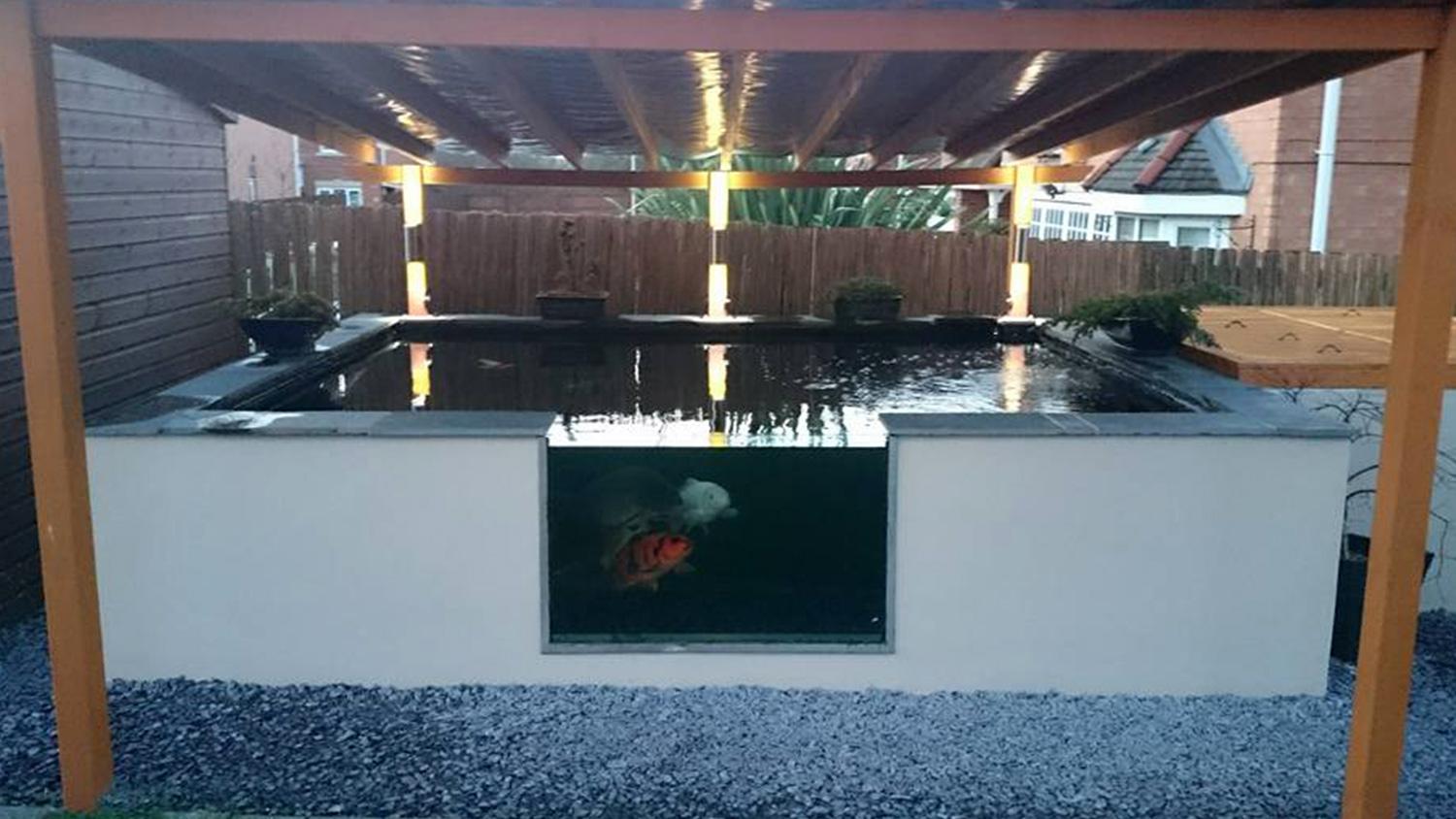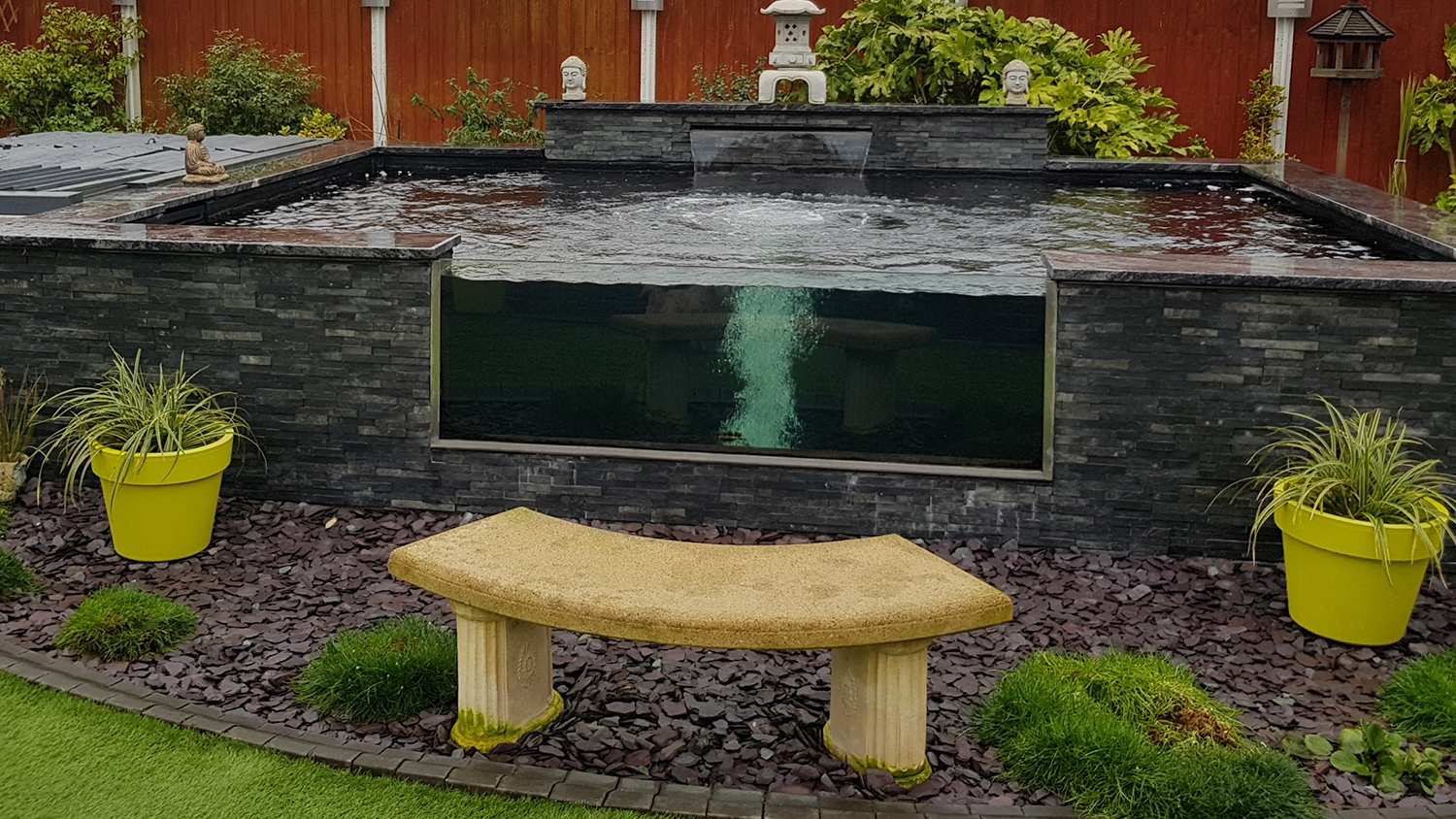 Aquascape Pond Products
Ponds North West are one of the few UK suppliers and installers of the fantastic Aquascape range of pond products. We can transform your outside space into a breathtaking retreat from the world with an Aquascape pond, waterfall, fountain, or other decorative water feature. From easy-to-install pond and waterfall kits to pumps, fish food, and more, you'll find everything you need to install and maintain a naturally balanced water feature.