POND CLEANS
Unless your pond is fitted with gravity fed filters which are running off a bottom drain, Ponds Northwest recommends that contemporary Koi ponds are drained and cleaned every three to five years and natural ponds are drained and cleaned two years. With the exception of gravity fed filters with bottom drains, no matter how efficient your filtration system is, over time there will always be waste that accumulates at the bottom of the pond. This is perfectly normal, but if it is not removed occasionally, it can cause problems such as poor water quality which impacts fish health, filter and pump blockages, or low visibility.
Our pond cleaning service will bring your pond back to life by restoringoptimum filtration capability and more importantly, creating a healthy environment for your fish and wildlife.
Our pond cleaning service includes:
A complete draining of all water from the pond, removal of fish into temporary Koi vats

Removal of all sludge and debris from the bottom of the pond, the cleaning of filtration systems, servicingpumps, changing UV bulbsif required (normally in spring)

Checking general fish health

Cleaning waterfalls and/or features and cutting back plants if required.
Dave from Ponds Northwest has been maintaining our pond for years and the quality of service always remains high. The water quality is superb and the fish are active and healthy.
Ponds Northwest design and installed a stunning pond into our garden in Widnes. The lads didn't have the best weather but was prepared and work continued. The standard of the finished pond is excellent and I would not hesitate to recommend them.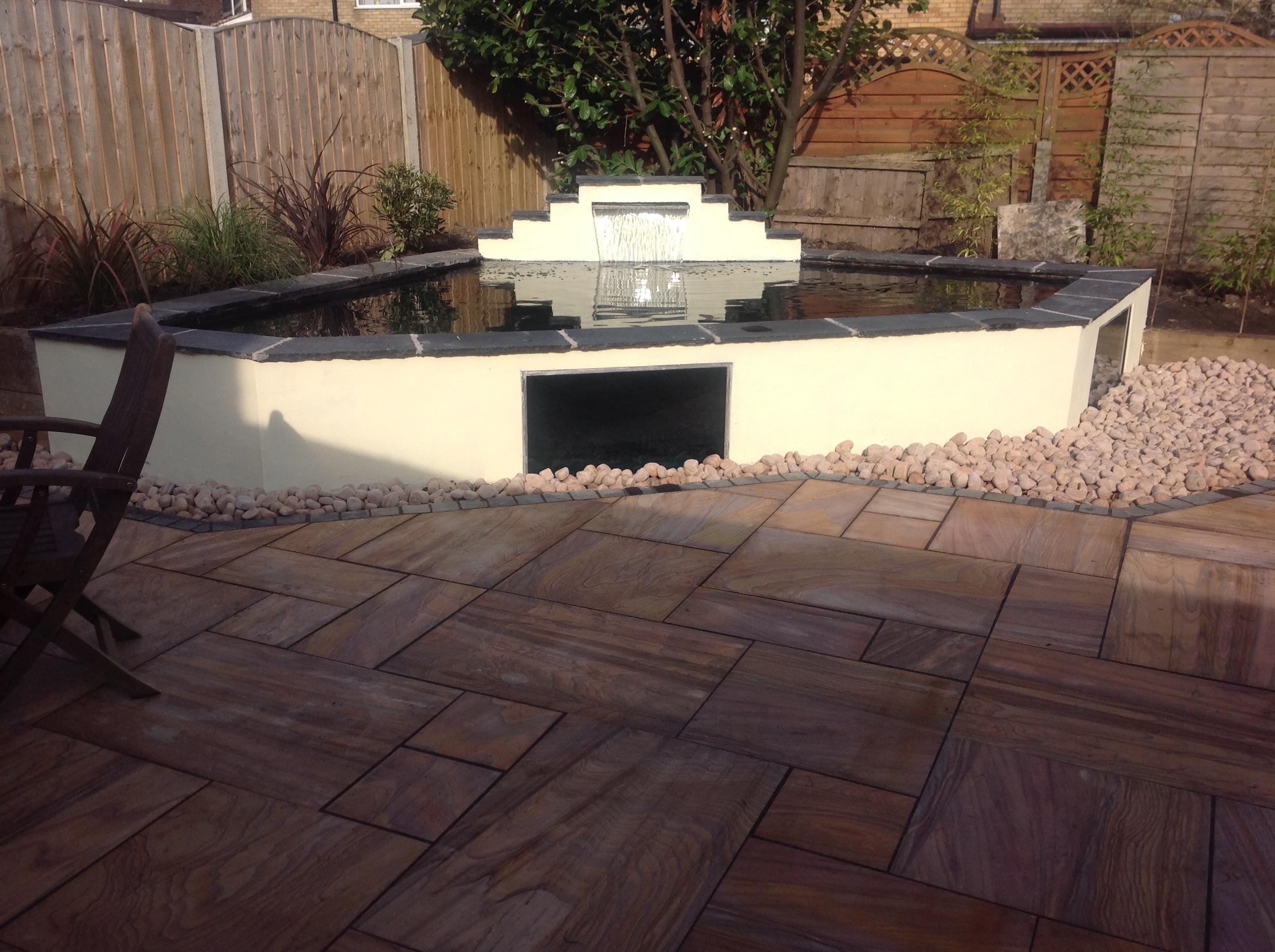 Modern Pond Designs
Ponds Northwest create stunning designs for your pond and ensure its designed with its location and usage in mind. Creating a modern, beautiful pond which lasts for years is an important step and worth spending time getting the initial design right from the start.
Contact Dave on 07737 674417 for information.