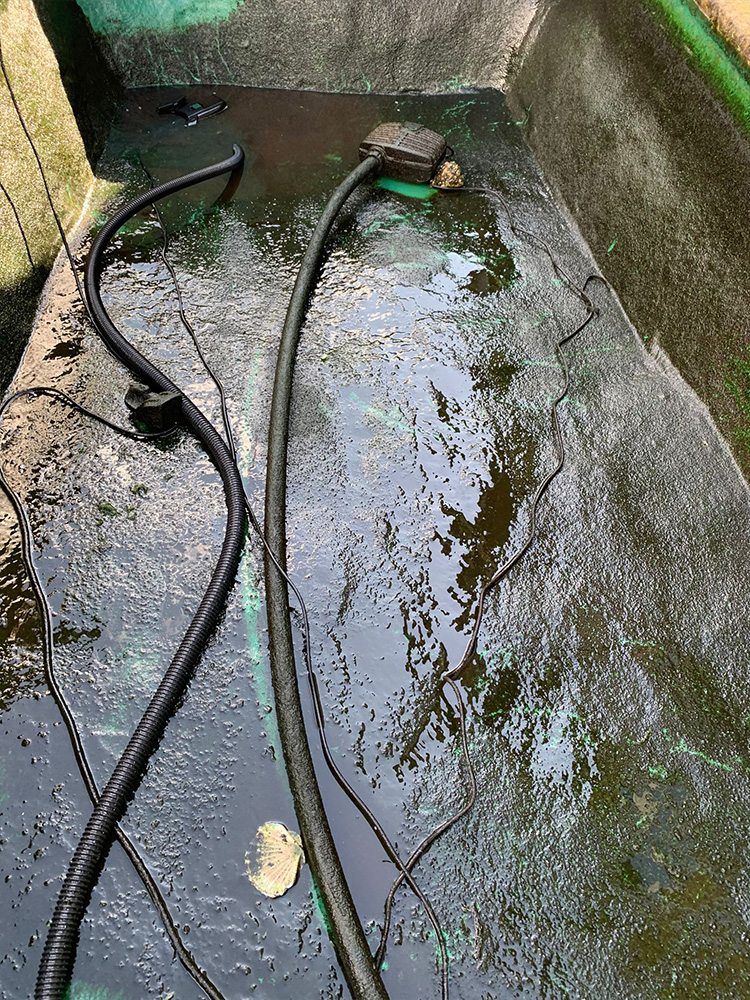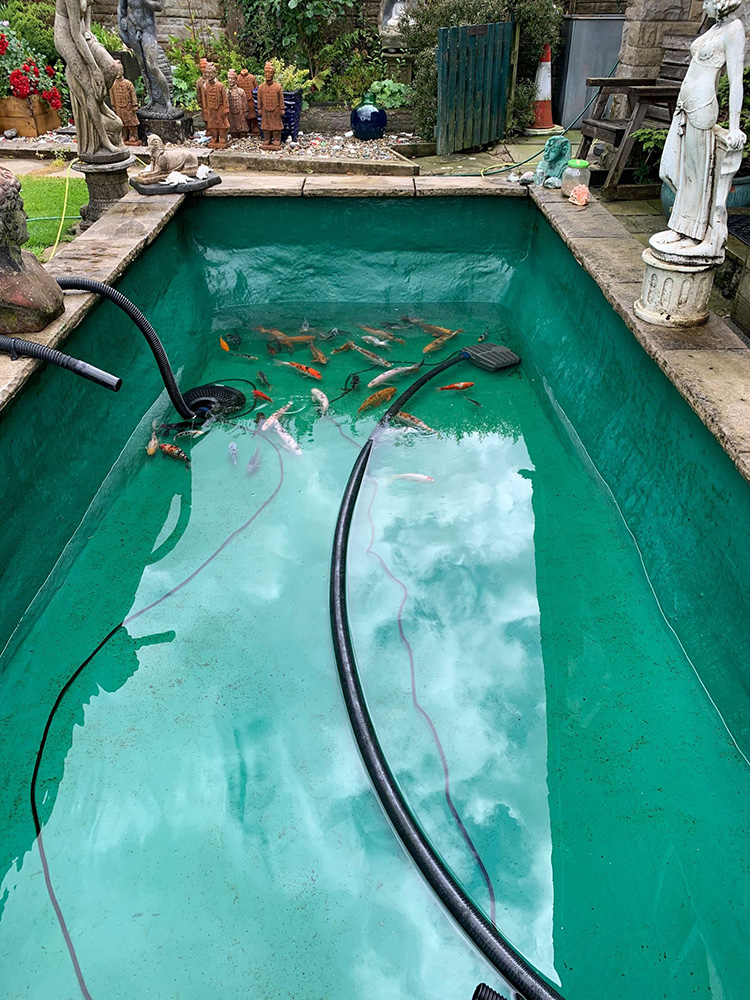 Before and After the pond clean by Ponds Northwest
Our Pond Cleaning Services include:
a complete draining of all water from the pond

removal of fish into temporary Koi vats

removal of all sludge and debris from the bottom of the pond

the cleaning of filtration systems

servicing pumps
changing UV bulbs if required (normally in spring)

checking general fish health

cleaning waterfalls and/or features and cutting back plants if required

and any other bespoke services requested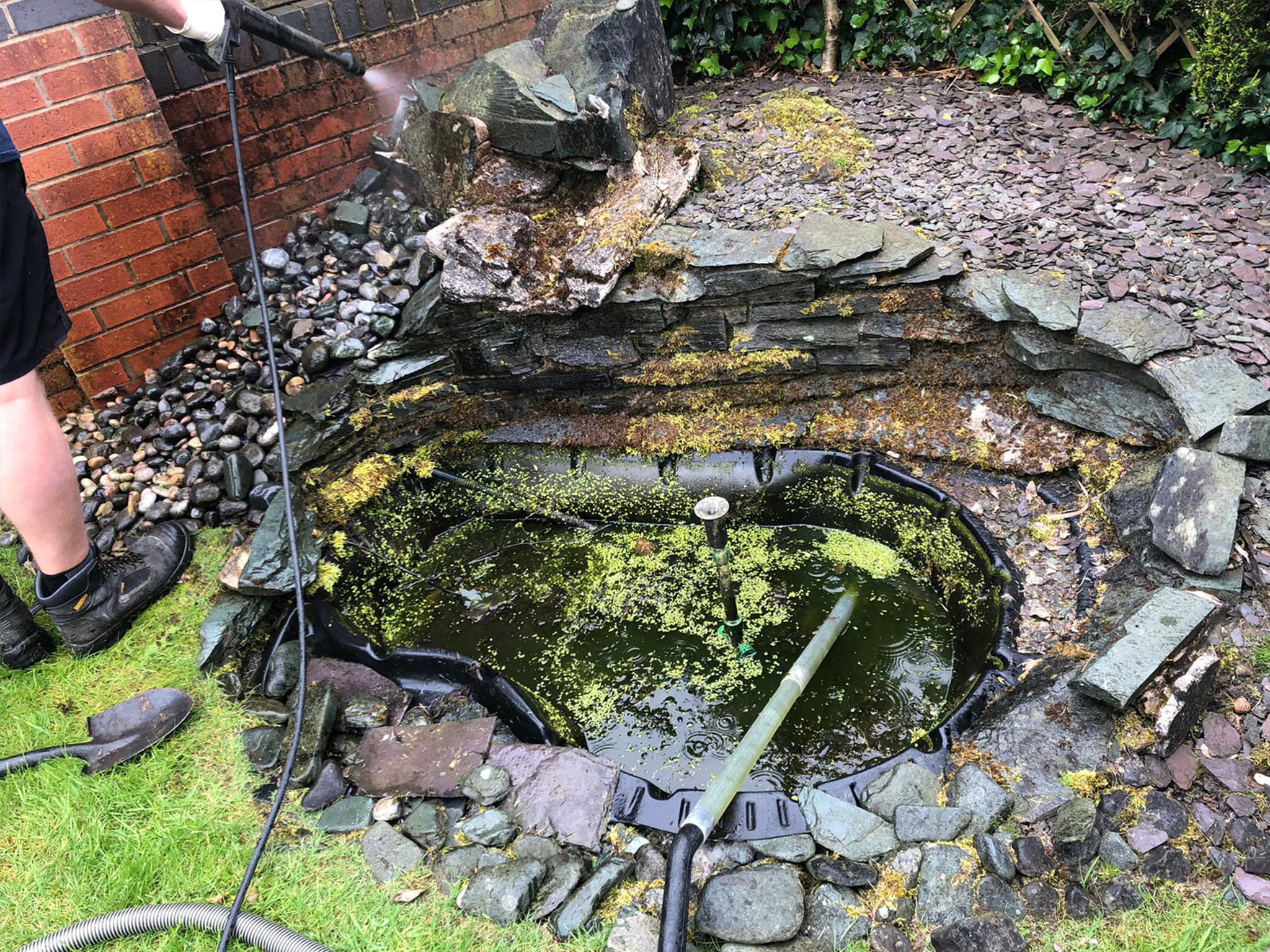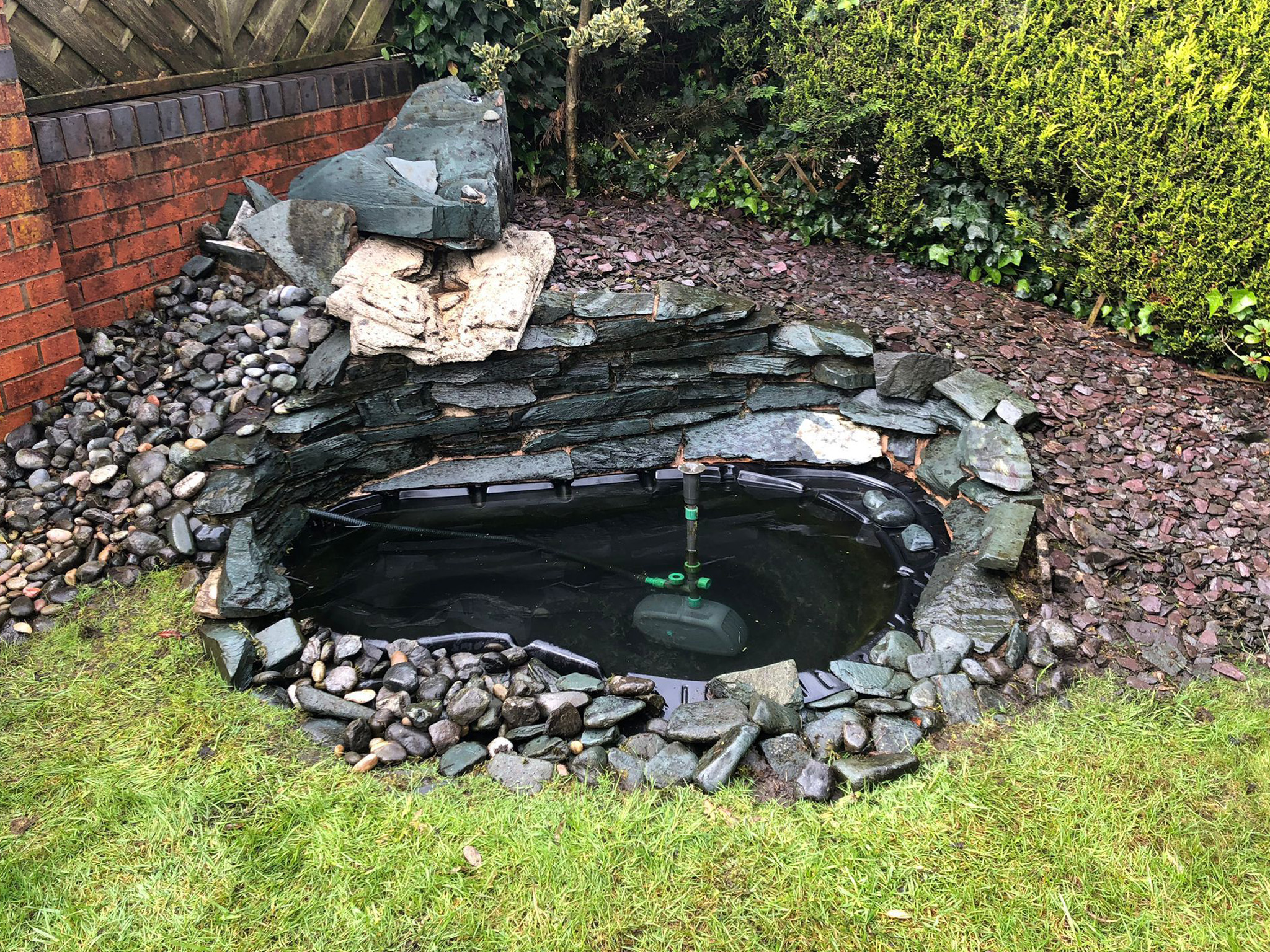 Dave from Ponds Northwest has been maintaining our pond for years and the quality of service always remains high. The water quality is superb and the fish are active and healthy.
Ponds Northwest design and installed a stunning pond into our garden in Widnes. The lads didn't have the best weather but was prepared and work continued. The standard of the finished pond is excellent and I would not hesitate to recommend them.